Here at Eturf we are dedicated to ensuring our customers have a strong healthy lawn for the long term. Too often we have seen new lawns installed and only a few months later the turf is slowly losing its vigor and appearance.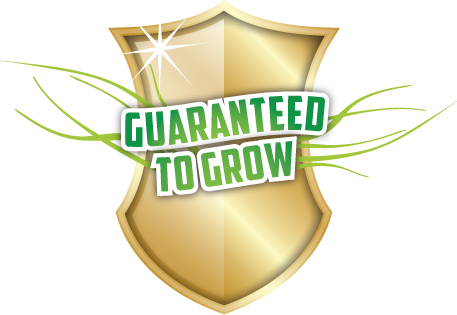 For this reason we have established our "GUARANTEED TO GROW".
We are the only company in Australia that does this.
Turf is a living plant which requires the correct care for a strong healthy lawn. The following conditions need to be met to be covered by our guarantee:
An appropriate turf variety must be chosen to suit the conditions onsite. Please ask if you need advice.
An organic turf underlay (at a minimum of 50mm) must be used prior to installing our turf.
Your new lawn must be kept damp for the first few weeks until the roots have taken hold. Refer to our care guide.
Your lawn must be laid immediately after delivery.
Your lawn needs to be fertilized at a minimum of 3 times per year, spring, summer and autumn.
Your lawn should to be top dressed once per year with a specially blended organic top dress.
Before any pesticides or herbicides are used please contact us so as not to void your guarantee.
If you follow these instructions you will have the healthiest lawn possible.
Sometimes the replacement of your lawn is not appropriate and a care and maintenance program will be put in place to rectify any problems. Any replacement will be from the point of sale and may be offered on a roll by roll basis, not complete.
We reserve the right to request proof of due care and condition of the turf before a care program or replacement is decided. Proof may be in the form of photographs or site inspection.